A savings account is simply an account where you deposit money and then the bank pays you interest on that money. This money can be spent only by you or a legal entity that you control (like a business or trust) and it cannot be used by anyone else.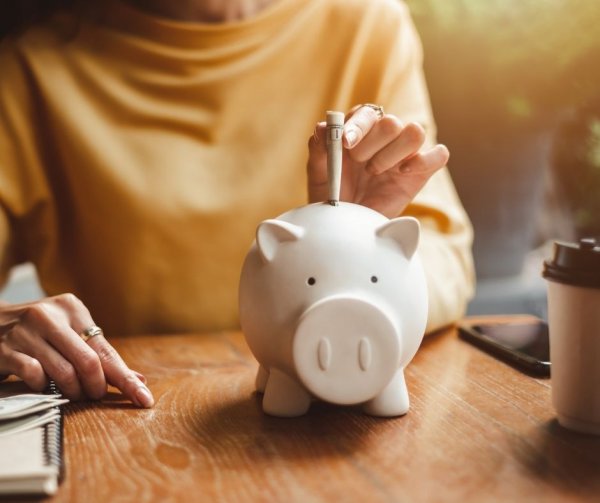 A savings account is one of the safest ways to keep your money safe. Savings accounts are regulated by the federal government. That means the Reserve Bank of New Zealand has rules about how the banks must handle your deposits.
These rules include:
Protecting your money with insurance
Limiting how much they can loan out
Making sure they pay you interest on your money ·
Making sure they pay the proper taxes
Reasons to Open a Savings Account in New Zealand
There are many reasons to open a savings account in New Zealand including:
To save for a new home or car
To have money to contribute to a registered charity
To save for your child's education
To have money to put away for retirement
To build a better life for yourself or your family
To pay off debts
And, many other reasons!
Savings accounts can be opened with any bank in New Zealand. However, there are some requirements. The first thing you need to do is determine if your bank offers this type of account.
Types of Savings Accounts
Traditional Savings Accounts
These accounts typically provide customers with full access to their funds, but may also offer a lower interest rate. How the account works will depend on the bank's terms. Some accounts may require an initial minimum deposit, or limit the number of withdrawals per month. Check the account's terms and conditions to better understand how that specific one works. Certificates of Deposit (CD) - Similar to traditional savings accounts, certificates of deposit usually offer higher rates of return than regular checking accounts. However, they usually have more stringent terms and conditions. For example, some CDs limit the amount of cash-out an investor can receive within a certain period of time. And others may require a lump sum investment at the time the certificate is issued, or may have a penalty for early withdrawal. Check the CD's terms and conditions for specific details on when the penalty will be imposed, as well as what the limitations are on how much the investor can withdraw.
Incentivised Savings Accounts
An incentivised savings account is essentially a hybrid of a checking account and a savings account. In this case, the checking account has features similar to those of a standard savings account. But, the savings account has some additional features which reward customers for saving more money in their account. These additional features could include higher interest rates, no monthly fees, or even a higher maximum balance that an investor can have in their account. How these accounts work varies from bank to bank? Some may offer higher returns than other savings accounts, but may also impose a monthly fee for having a higher balance. Others may offer a fixed rate of return, no matter what the balance in the account. Or they may offer a rate of return which is the same as the highest-ranking savings account at that bank.
Internet Savings Account/Call Accounts
These types of accounts are becoming increasingly popular with internet investors. They are often used by people who do a lot of their banking online, and who don't want to give up the convenience of having all their funds available at any time, anywhere. Internet and phone based banks usually offer higher interest rates than traditional brick-and-mortar banks. However, they also usually impose a number of restrictions on the customer. For example, they may limit the number of withdrawals the customer can make, or may not allow them to make cash-withdrawals. Or, they may not let the customer make purchases with a credit card.
Children's Savings Accounts
Also known as Junior Saver Accounts are becoming increasingly popular. In New Zealand, they can earn a higher interest rate than regular savings accounts. However, they are not always regulated by the same laws that apply to regular savings accounts.

What is a Savings Account? Choose right type of saving account in NZ
:
4.2

/5 from

191

votes